Books and Guides
Browse our store for ERETZ books and guides to Israel, Jerusalem, and more.
---
Changing Keys
Iconic songwriter, Yankale Rotblit, speaks out about Israeli politics, society, and culture.
---
Visiting Usfiya
Discover the Druze days of old and new, high up on the Carmel Mountains
---
Israel the First Year
A unique photo album with over 100 photos revoking the year that Israel was founded.
---
A Man's Table
Take a look at the first major retrospective of still-life artist Franz Bernheimer
---
Israel's Wineries
Tantalise your tastebuds and visit the world-class vinyards and wineries Israel has to offer.
---
Land of Promise
The first talking picture to be made in the Land of Israel, with a few songs that are still very popular today and an amazing story. Read the text and see the full version of the 1933 movie.
---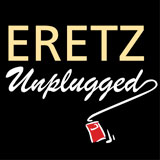 The Eretz Editors' Blog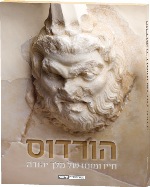 Herod the Great
Hebrew Edition
English Edition

ERETZ Magazine editor Yadin Roman follows in the footsteps of Herod the Great, Professor Ehud Netzer who dedicated his life to finding Herod's tomb, and the making of the grand exhibition on Herod at the Israel Museum, Jerusalem
Underground Adventures in Ramla
Far off the beaten tourist track, Ramla has much to offer visitors: fascinating history, subterranean caverns, magnificent medieval architecture, and the grave of Harry Potter
The Last Blacksmiths
The smithy that the Ashbel family opened in Mazkeret Batya, ceased to function long ago. Instead, it now serves as a museum of the craft that Uri Hofi, 76, not only still practices, but also teaches to aspiring blacksmiths.

Read Story
The Eye of Horus
An excursion to Mount Karkom led by Yigal Granot, who recently discovered another enigma at this mysterious mountain which some identify as Mount Sinai

Read Story
The Timeless Souk of Nazareth
Though the souk in the Old City of Nazareth sells a rainbow of fruits, vegetables, clothing, and tourist trinkets like most other markets, its history, religious sites, and culinary gems make it unique.

Read Story
All rights reserved, ERETZ Magazine Ma'avar Yabok 5, Tel Aviv, ISRAEL - 2012